Vampires!

Steam
( Windows / macOS / Linux )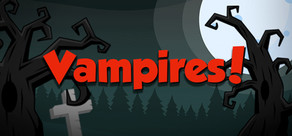 $0 Given Away ↗ Spend Coins at Brightlocker
1. Register for free on https://www.brightlocker.com/ 2. Validate your account and follow the tutorial so that you earn some coins 3. Claim your copy of Vampires! from https://www.brightlocker.com/games/vampires/rewards by spending 10 coins

[ www.brightlocker.com ]

posted 7 months ago
Barter.vg tracks your digital game libraries, wishlists and tradables from different stores. You can find users with the games you want and if they've wishlisted your tradable games.
Sign in through Steam to view the users' collections and trades.
⇄ Tradable 37 (3%)
★ Wishlist 7
📚 Library 257 (18%)
✽

Bundles

5
⚯

Related

1
🏷

Tags

6
💻︎

Sites