Aces Wild: Manic Brawling Action!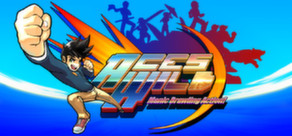 Available On
Steam
User Reviews
82% ( 181 reviews )
Release Date 📅
2013-08-08 ( 4 years ago )
Retail Price

US$

9.99 ( store, ITAD, SteamDB )
Steam Spy
about these estimates
~59,502 Owners
~19,592 Players
~768 Recent
Barter.vg tracks your digital game libraries, wishlists and tradables from different stores. You can find users with the games you want and if they've wishlisted your tradable games.
Sign in through Steam to view the users' collections and trades.
⇄ Tradable 6
★ Wishlist 17 (1%)
📚 Library 225 (17%)
✽ Included In Bundles view active bundles
💻 Relevant Sites