Mutants Must Die!

Steam
( Windows )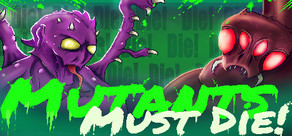 $0 Given Away Limited (1000 or fewer keys)

posted 2 months ago

[ gamehag.net ]
Barter.vg tracks your digital game libraries, wishlists and tradables from different stores. You can find users with the games you want and if they've wishlisted your tradable games.
Sign in through Steam to view the users' collections and trades.
⇄ Tradable 21 (2%)
★ Wishlist 5
📚 Library 128 (10%)
🏷
User Tags
💻

Relevant Sites