Wanderer of Teandria

Steam
( Windows )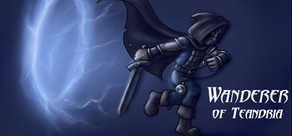 even if kept unrevealed, it appears the Steam keys delivered for "Build A Greenlight Bundle 35" buyers have been revoked. No response got from Groupees support or developer about the chances to get new key (yet).
Revoked (Dev) ⌫ ( 2 users, 4 months ago )
duplicates 📉 ( 1 user, 4 months ago )
Barter.vg tracks your digital game libraries, wishlists and tradables from different stores. You can find users with the games you want and if they've wishlisted your tradable games.
Sign in through Steam to view the users' collections and trades.
⇄ Tradable 2
★ Wishlist 28 (2%)
📚 Library 71 (5%)
⚯

Related Items
🏷
User Tags
💻

Relevant Sites