SEGA Mega Drive & Genesis Classics
SEGA Mega Drive and Genesis Classics

Steam
( Windows )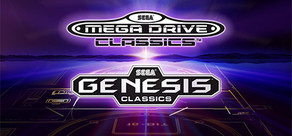 Title distinguisher: free "Launcher/Emulator App"
Trading Cards
9
badge, market, items
User Reviews
78%
902 reviews
Bundle Count

✽

3
0 active, 3 as packages
Achievements
25
guide (0.0% to 0.4%)
Release Date 📅
2010-06-01
8 years ago
Owners

(est.)

200,000 - 500,000
update, origin story
All Players (beta)
1,520,198
browse all player counts
This is a free launcher app that includes no games.
$0 Given Away Free to play

posted 3 months ago


this Launcher App cannot be obtained on its own, this Launcher App simply gets added freely to account when any actual Sega Classic game (which all are listed as DLC to this app) or package of many such games gets activated.
Barter.vg tracks your digital game libraries, wishlists and tradables from different stores. You can find users with the games you want and if they've wishlisted your tradable games.
Sign in through Steam to view the users' collections and trades.
⇄ Tradable 1
★ Wishlist 3
📚 Library 1116 (83%)
✽

Included In Bundles as a Package
⚯

Related Items
🏷
User Tags
💻

Relevant Sites