Hyperdimension Neptunia Re;Birth1

Steam
( Windows )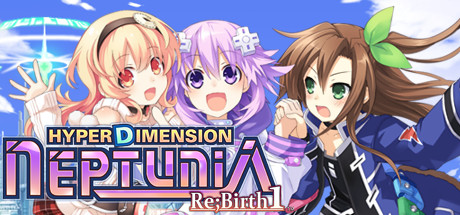 6
Trading Cards
badge (foil), market (foil), items
95%
User Reviews
9,346 reviews

✽

4
Bundle Count
0 active excludes specials

$

14.99
Retail Price
history, global
🏆
45
Achievements
guide
📅
2015

-

01

-

28
Release Date
6 years ago
200k - 500k
Owners

(est.)

update, origin story
Developer
IDEA FACTORY Co., Ltd., COMPILE HEART Co., Ltd., FELISTELLA Co., Ltd.
Publisher
Idea Factory International, Inc., IDEA FACTORY Co., Ltd.
Barter.vg tracks your digital game libraries, wishlists and tradables from different stores. You can find users with the games you want and if they've wishlisted your tradable games.
Sign in through Steam to view the users' collections and trades.
⇄ Tradable 49 (3%)
★ Wishlist 78 (4%)
📚 Library 555 (29%)
✽

Bundles
✽

Specials
⚯

Related

22
🏷

Tags

22
💻︎

Sites