Throne of Lies®: Medieval Politics

Steam
( Windows )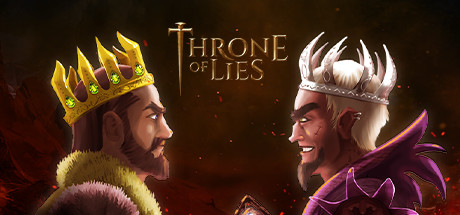 10
Trading Cards
badge (foil), market (foil), items
77%
User Reviews
2,680 reviews

✽

5
Bundle Count
0 active

$

0.00
Retail Price
history, global
📅
2017

-

09

-

29
Release Date
4 years ago
200k - 500k
Owners

(est.)

update, origin story
Developer
Imperium42® Game Studio, Dylan Hunt, "Xblade", Elsa Hunt, "FieryElsa", Adityaraj Rukhane, "Adiart", "Ellie", Vini A. Pereira, Imperium42®, LLC, PT.Farm, PT.farm Inc.
Publisher
Imperium42® Game Studio, Imperium42®, LLC, PT.Farm, PT.farm Inc.
⚠

Notices
duplicates ‼
Unused Keys Revoked ⌫

Most unused keys revoked, particularly from giveaway sources. Some keys from Humble might still work, although revocations have been reported.

$0 Given Away 5 giveaways
Barter.vg tracks your digital game libraries, wishlists and tradables from different stores. You can find users with the games you want and if they've wishlisted your tradable games.
Sign in through Steam to view the users' collections and trades.
⇄ Tradable 330 (17%)
★ Wishlist 4
📚 Library 775 (40%)
✽

Bundles
$0

Giveaways

5
🏷

Tags

30
💻︎

Sites